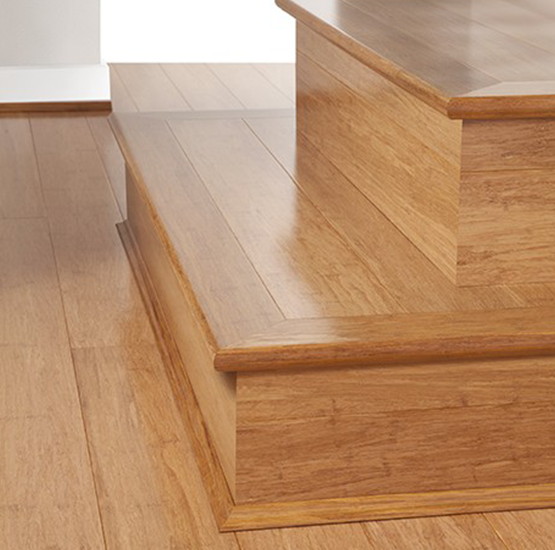 Dream Living Bamboo Locking system
Dream Living understands that it is one thing to manufacture quality strand woven bamboo flooring; however without the right locking system it is likely that inherent problems will arise such as squeeky joints, board seperation and lifting. The strength of the locking system is paramount when a bamboo floor experiences environmental changes or moisture ingress. Ingress is unwanted moisture which can result in expansion of the boards, putting excess pressure on the locking system that inferior, cheaper locking systems can not handle. Dream Living Bamboos engineered Uni-Click locking system is the strongest on the market.
Advantages
Pre-Tension Force avoids gaps, dust or dirt and moisture cannot enter along the join.
Anti-Creaking avoids creaking noises when walking on the floor.
Joint Strength is extremely high compared to other locking systems.
Unique Characteristics
Your floor will look great for much longer
Luxury, Pedigree and Prestige at your feet
Inherent Stability and Reassurance
Renewable, Recyclable, Repairable, DIY
Convenience and Com-fort: Pre-f'tnished, Uni-Cllck Locking System
Life-long Performance Tough and Durable for life
Flexible installation options
Panel Dimension : 1850 mm (L) x 125 mm (W) x 14 mm (Thickness)
Panels/carton : 6 panels / carton
Coverage/carton : 1.3875 sqm / 14.93 sq ft
Construction : Strand-woven Solid Moso Bamboo
Formaldehyde Emission: E0 Grade
Surface Finish : 30 ± 5% Gloss with Anti-scratch Coating
Hardness : 2,500 Psi (Janka Rating)
Installation : Patented Glueless Interlocking System
Strand Woven Bamboo Flooring
Carbaize